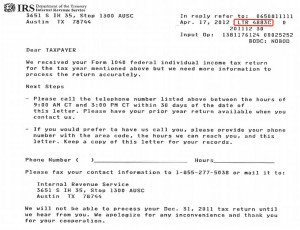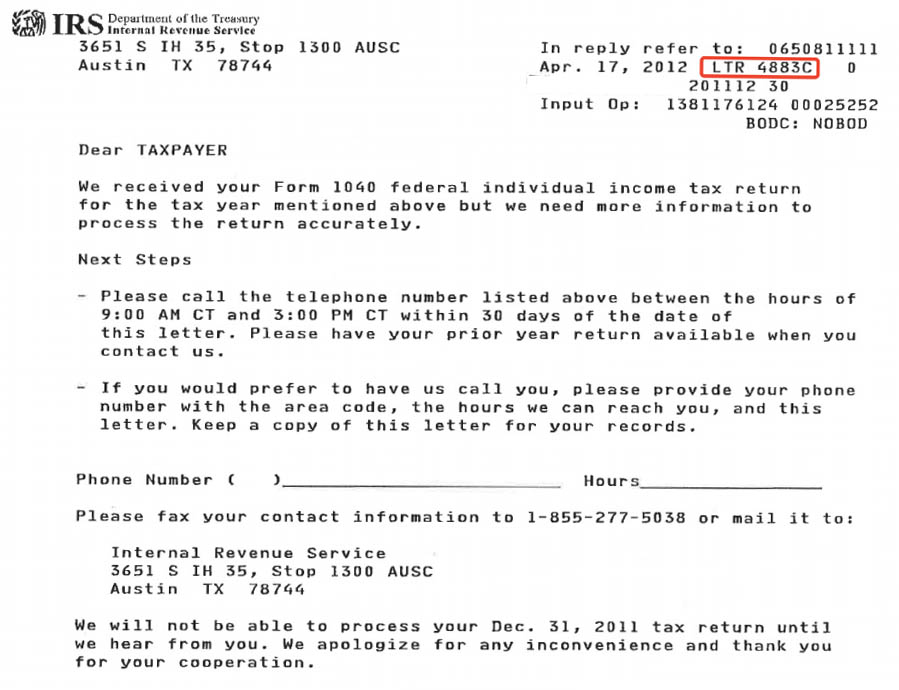 Taxpayers expecting refunds this season are instead receiving various notices from the IRS after filing. The IRS "communicates" with taxpayers to address the ever increasing cases of people that may be affected by identity theft.
What the IGMR Grapevine has learned about IRS LTR 4883C, Potential Identify Theft in Original Processing:
"We will not be able to process your tax return until we hear from you." seems to be the tune of the 4883C. This letter confirms receipt of your income tax return and indicates the IRS needs more information to process the return accurately. The next steps after receiving a 4483C from the IRS are identified in the letter and include calling the number listed, faxing them or mailing them your contact information. Be prepared with information from your prior year tax returns, the AGI on prior returns, prior year bank account number, employment info as it seem the 4883C indicates typically (but not always) the IRS suspects a case of identity fraud.
Join others who received a 4883 to discuss this in our forum here:  Tax Refund Forum, Topic 4883C